Provide child care services and instruct children to learn
according to their potential and development needs.
Join hands with parents to shoulder the responsibility of nurturing children
with an all-round development in ethics, intellect, physique, social skills and aesthetics,
enabling them to grow up healthy and happy.
Overall Programme Objectives
Assist children in building self-confidence and positive self-images.
Nurture children to be considerate individuals who care for and cherish the people and matters they encounter.
Arouse children's interests in learning, and assist them in establishing a positive learning attitude and developing good habits.
Develop children's multi-dimensional and logical thinking capabilities and enhance their problem-solving potential.
Strengthen children's resilience in coordinating their body parts and enhance their self-caring capability.
Cultivate children with good social skills so that they can communicate with people properly, respect others and develop a sense of responsibility.
Inspire children's appreciation, creativity and imagination; and educate them to cherish life and value good things in everyday life.
Join hands with parents to shoulder the responsibility of nurturing children.
The holistic learning activities developed by our Curriculum and Development Committee encourage children to learn through explorations.
In line with the school-based curriculum features, the activities cover a broad variety of pedagogical elements.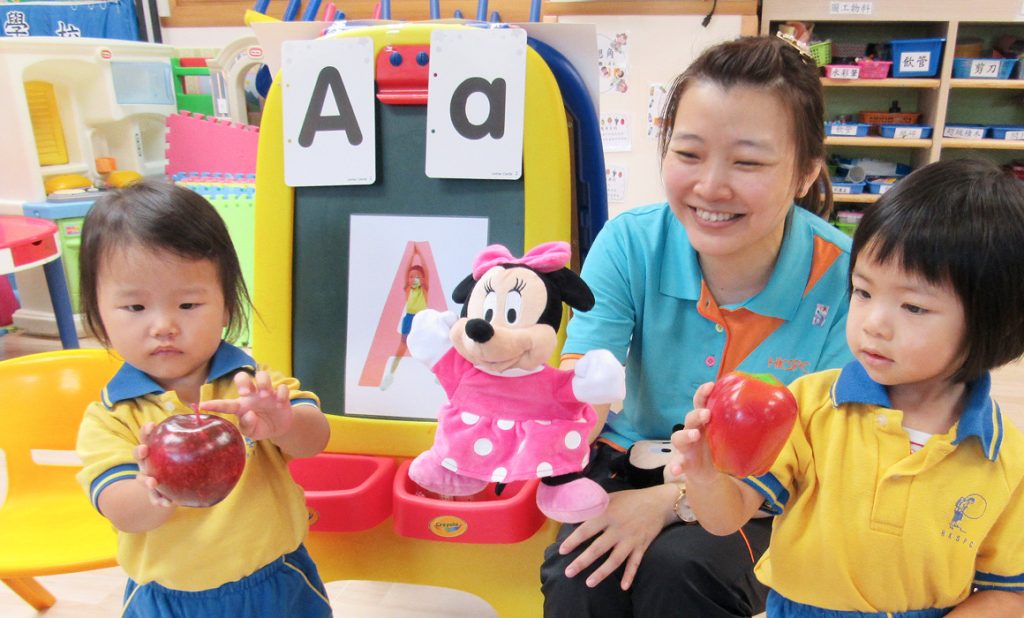 Art & Language Integrated Curriculum
Cultivate children's interest in learning and language development through the incorporation of diverse learning elements, including stories, music, physical fitness, and arts and crafts, into learning activities.
Bi-literacy and Tri-lingualism
Enhance children's biliterate and trilingual capabilities by adopting the activity approach to teaching English and Putonghua.
Project-based Learning Approach
Project-based Learning Approach
The project-based learning approach can arouse children's curiosity and interest in learning. During activities, children can acquire various techniques including discussions, explorations, observations, comparisons and summarisations, so as to develop multi-dimensional and logical thinking, and enhance problem-solving skills.
Art Week
In the annual event, Art Week, our art instructors guide and help children to leverage a broad array of materials to express themselves and develop their creative thinking capabilities.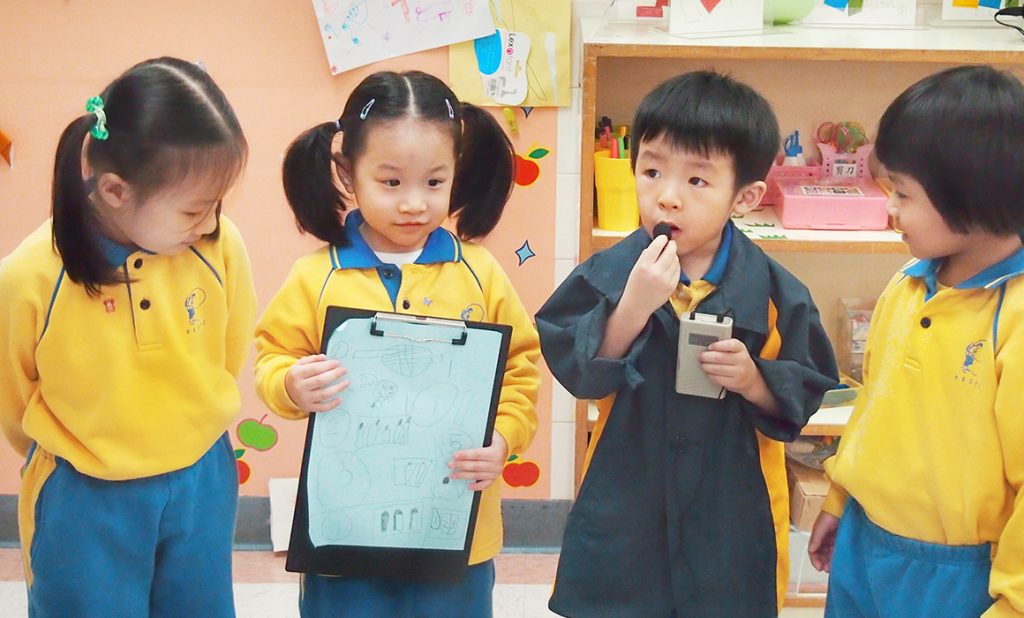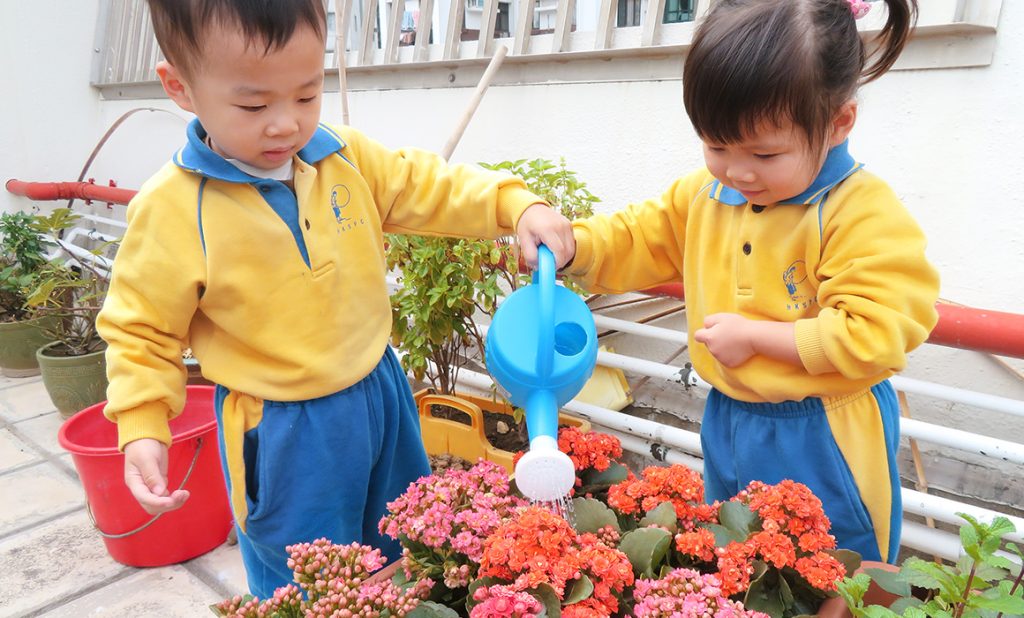 Emotional and Social Development
Life Education
Educate children to cherish life and develop good virtues, positive values and self-images through everyday experience.
Parenting Activities
Close partnership between schools and parents to nurture children's development.
Internal & External Performance Opportunities
Encourage children to unleash their potential, boost self-confidence and develop a gregarious attitude.
Qualification of Teachers
All teachers have obtained the Certificate in Early Childhood Education, and some have obtained / are studying the Bachelor's / Master's degree in Early Childhood Education.
Teaching staff pursue continuing education and join a broad variety of teaching seminars.
HKSPC's headquarters provides extra educational resources for children's regular use,
enriching their learning experience.
A rich array of professional science and astronomy equipment is available, arousing children's interest in science explorations through firsthand experience and discoveries.
With a floor area of 850 square metres, the playground is equipped with a broad spectrum of novel play facilities for children's use.
Extracurricular Activities
Children of our Nursery Schools actively participate in various performances and cultural events held in
community to develop their potential, broaden their horizons and build up self-confidence.